High Performance Motors



Its wheel size is 6.5 inches and its dual 250W hub motors delivers the power and it can twist to ride fast and hard. It can move easily to uneven places and on slopes also. It is in-built with

High Performance Motors

and with this advanced feature it adds speed to the riders.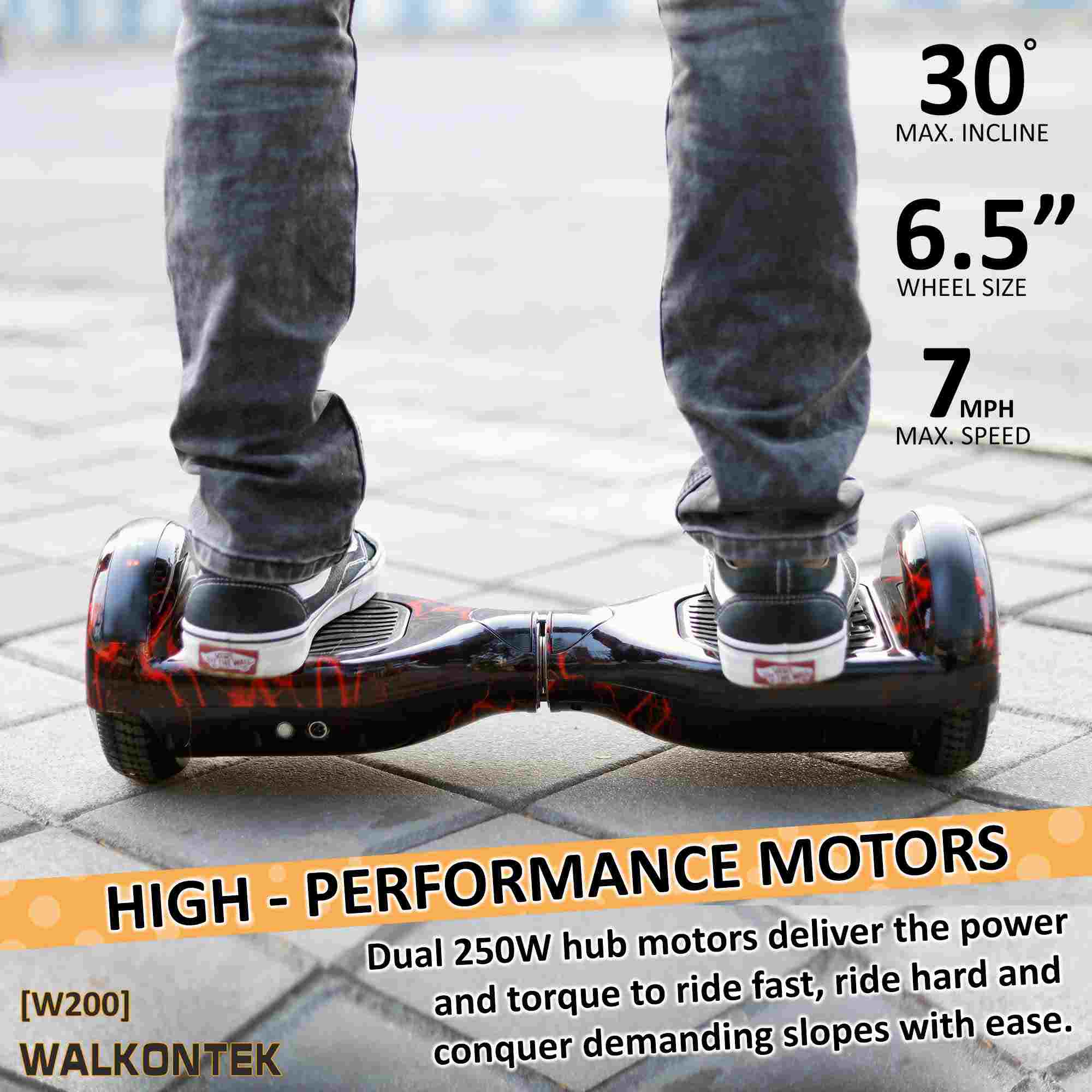 Light Weight and Compact



It can carry 120 Lbs and its maximum speed is 10 kilometers per hour. It can cover 15 to 20 KM depends on the weight of the rider and on the place he is riding. It is light in weight and the rider can carry it with him anywhere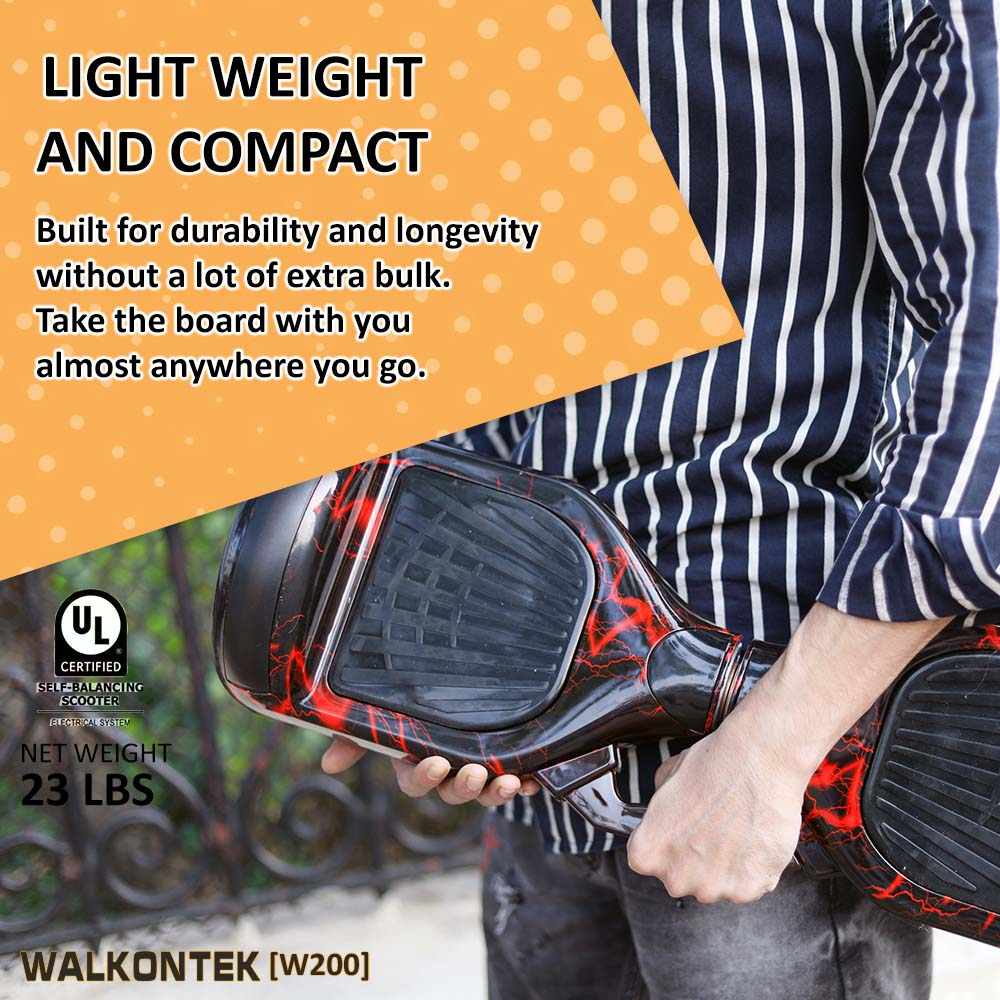 Next-Level Safeguards



Next-Level Safeguards

has multilayer battery protection that can provide an optimized power distribution at the time of managing output. Its hard protective case saves the battery from destruction. The rider can only step on it if he gets the assurance that he will be rewarded with safeguard facility.Its Come With Inbuilt 37v 4400 Mah Battery .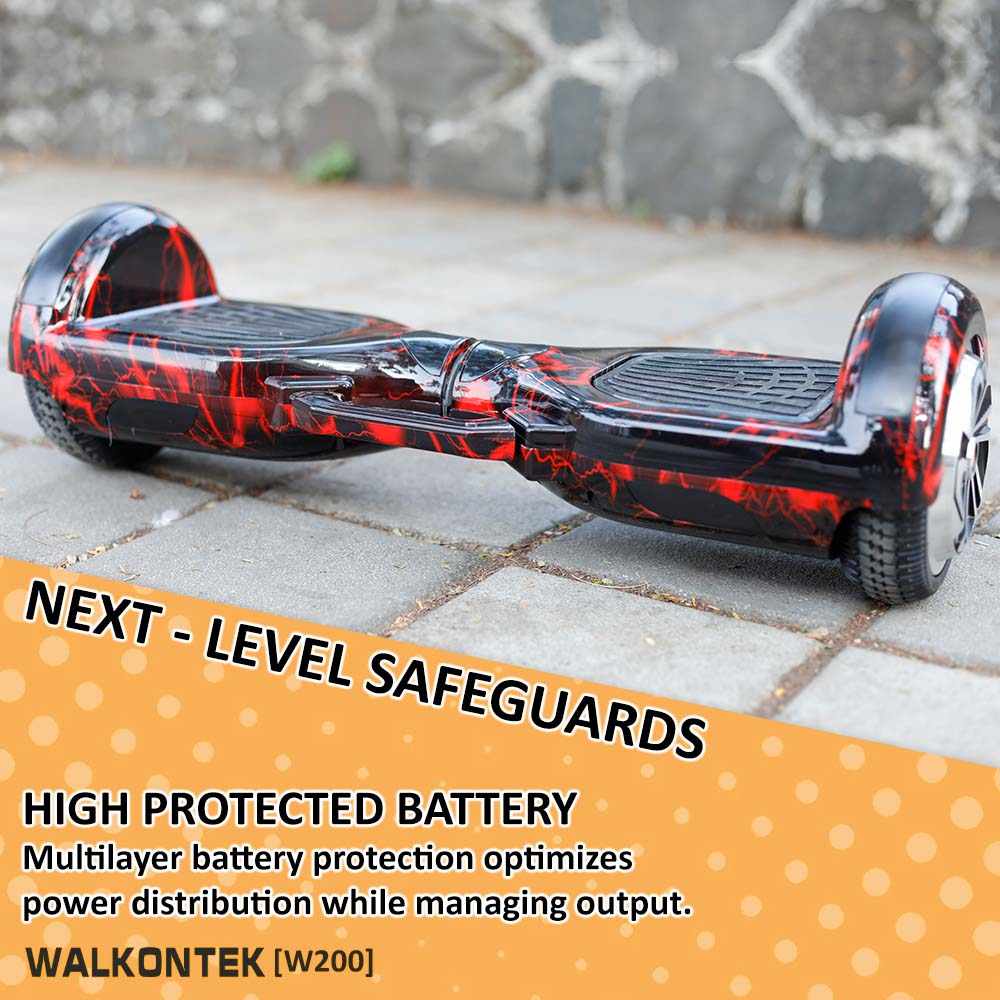 Ride On- Shine On



Its tire size

is 6.5 inch with two wheels Balance Scooter.

It takes 2-3 hours to charge and gives maximum output. Add adventure to your life with

Ride On- Shine On

Hoverboards. A LED light adds an advantage to the product and it becomes more attractive.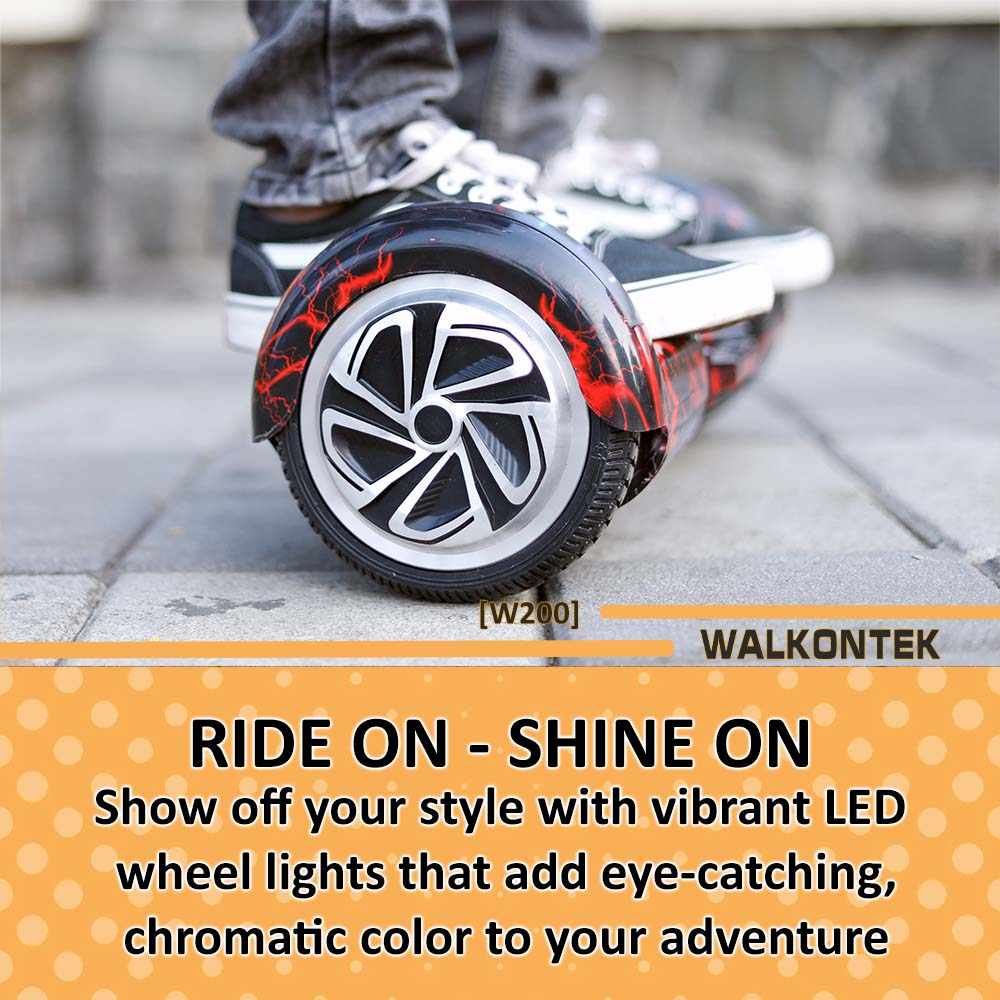 Startup Auto Self-Balancing



Startup Auto Self-Balancing hoverboard

is there to make your ride easy and the rider can move with confidence. It is smart enough as it has the feature of Twist 2 Remix which automatically takes an action and the rider can balance himself with effortlessness.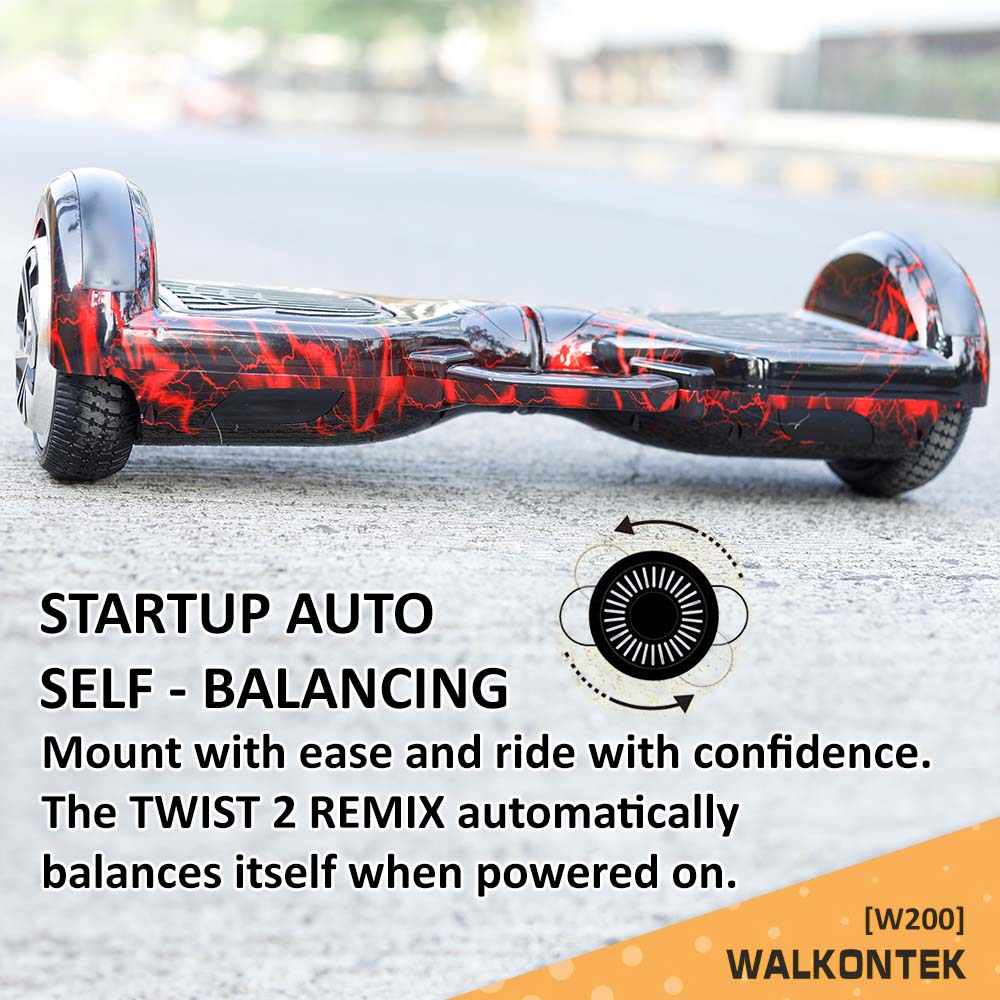 Accesssories



The rider will get different types of accessories with

hoverboard

such as

Remote, Bluetooth connection, Speaker and Carry bag.

In simple words we can say that these are not accessories but these products complete the Hoverboard. Rider can have its own personal Hoverboard on which he can ride and can go at far off places.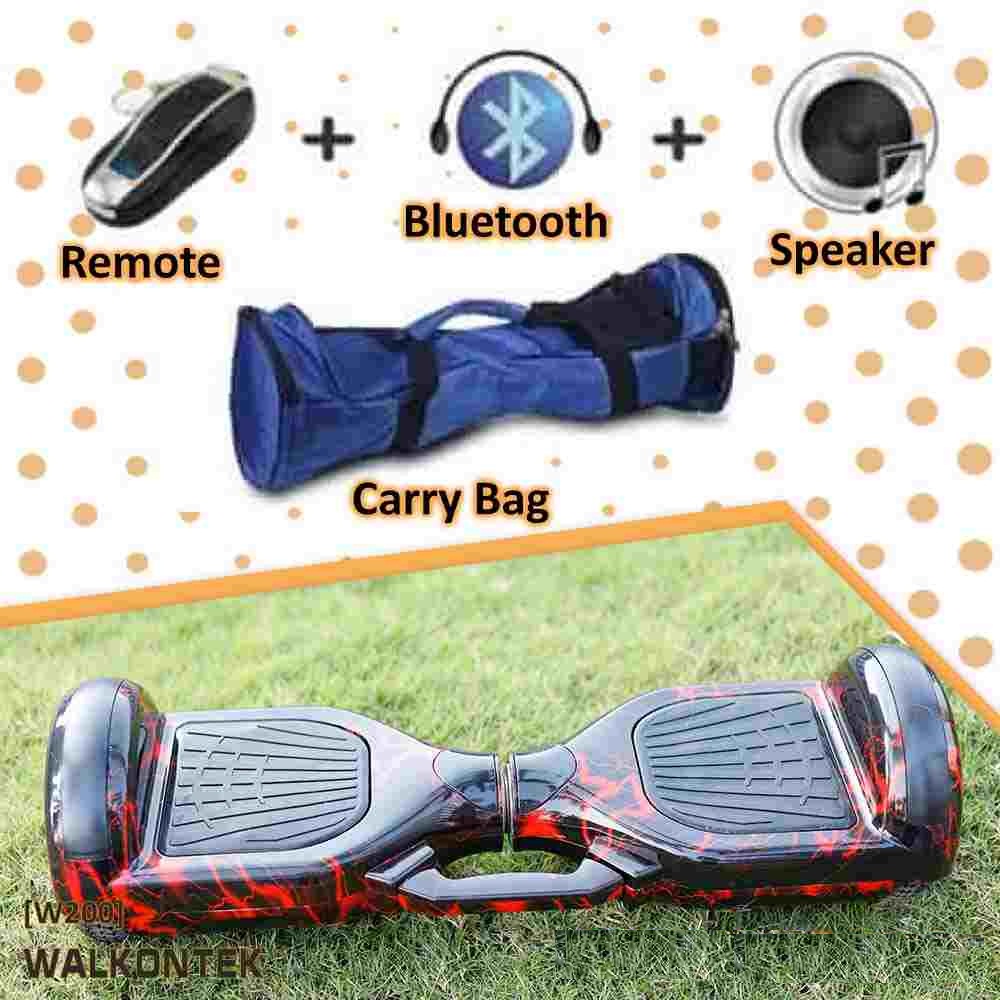 HHHHHHHHHHHHHHHHHHHHHHHHHHHHHHHHHHH

SPECIFICATION


Brand Name: Walkontek

Sku : P1 SPORTS HOVERBOARD W200 (REDFIRE)

Model : WALKONTEK W200 (REDFIRE)

Charging Time: Quick Charge 2.0 (1-2 Hours Max)

Control Board: Fifth Generetaion Super Intelligent Control Panel With US Based ST CHIPSETS – Auto Balance

Motor: 350W X 2 Dual Motors – Double Torque (100% COPPER)

Weight: 12KG

Startup Balance 2.0: YES

Battery : ORIGINAL 4.4AH 36V Pack (SAMSUNG CELLS) With Quick Charge 2.0 Battery Management System

Tyre: 6.5″ Solid Rubber Tubeless Tyre

Range Per Charge : 15-20KM (According To User Weight Load/ Ground Condition /Weather)

Maximum Speed : 10-18 KM/H (As Per User Weight Load)

Max Load Capacity : 120kg

Bluetooth : YES (Play Music By Connecting With Any Bluetooth Device)

Wheel Arch LEDs: Yes

Battery Indicator : Yes

Gradeability : 20 Degrees

Material: Solid Aluminium Main Frame + Abs Body

Net Weight: 11KG

Ground Clearance : 46MM

Box Size: 250X665X260 CM

Delivery Time : Ready Stock – Same Day Quick Dispatch (Shipping Time 2-4 Business Days)
SPECIFICATIONS
Brand Name:
WALKONTEK
Charging Time:
QUICK CHARGE 2.0 (1-2 HOURS MAX)
Control Board:
FIFTH GENERATION SUPER INTELLIGENT CONTROL PANEL WITH US BASED ST CHIPSETS – AUTO BALANCE
Model Number:
W200 (2020)
Warranty:
AS PER WARRANTY DETAILS. (PLEASE REFER TO WARRANTY SECTION)
SKU
W200 REDFIRE
Startup Balance 2.0:
YES
Battery
ORIGINAL 4.4AH 36V PACK (SAMSUNG CELLS) WITH QUICK CHARGE 2.0 BATTERY MANAGEMENT SYSTEM
Tyre
6.5″ SOLID RUBBER TUBELESS TYRE
Range Per Charge
15-20KM (ACCORDING TO USER WEIGHT LOAD/ GROUND CONDITION /WEATHER)
Maximum Speed
10-18 KM/H (AS PER USER WEIGHT LOAD)
Max Load Capacity
120KG
Wheel Arch LEDs
YES
Battery Indicator
YES
Gradeability
20 DEGREES
Ground Clearance
46MM
Box Size
250X665X260 CM
Delivery
india
All the products stock in our Mumbai , India warehouse.Your orders will be dispatched in 12 Business hours . You will receive your items in 3 to 5 business days after your order dispatched.The Tracking information will be sent to your email address once the order dispatched.